1776-1976 Bicentennial Kennedy Half Dollar Rare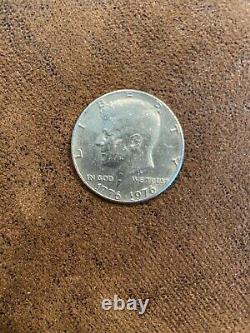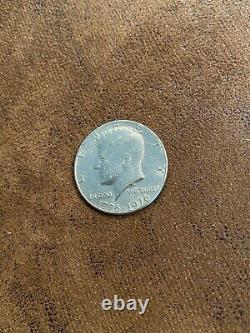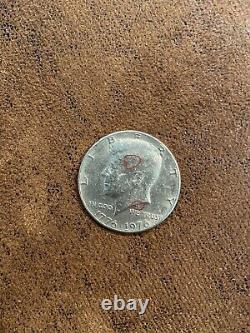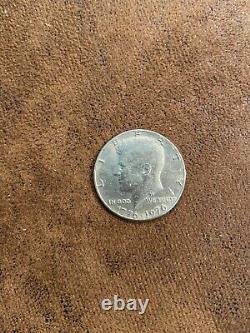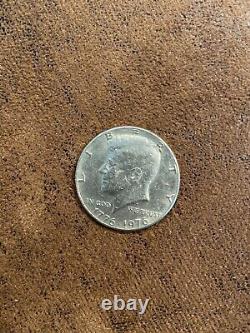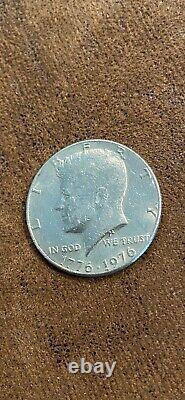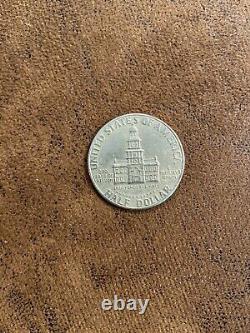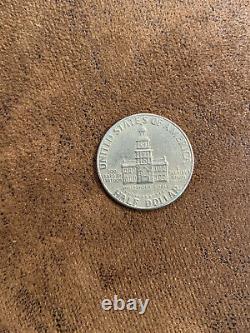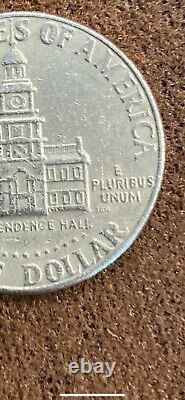 My dad collected coins and this was his favorite. John Fitzgerald Kennedy facing left: Mark on Neck. Front view of Independence Hall in Philadelphia. Lettering: UNITED STATES OF AMERICA. 200 YEARS OF FREEDOM, E PLURIBUS UNUM 5GH. INDEPENDENCE HALL, 13 stars, HALF DOLLAR. On the reverse side features a symmetrical front view of Independence Hall in Philadelphia. Both the Declaration of Independence and the United States Constitution were signed here. The inscription UNITED STATES OF AMERICA wraps around the top half of the rim, while the denomination HALF DOLLAR is found at the bottom. Thirteen small stars are lined up above the denomination, following its curvature.
The phrase 200 YEARS OF FREEDOM is located on the left of Independence Hall, and the motto E PLURIBUS UNUM ("Out of Many, One") is on the right. The name of the building runs immediately underneath.

---