1976 Kennedy Half Dollar Mint State 64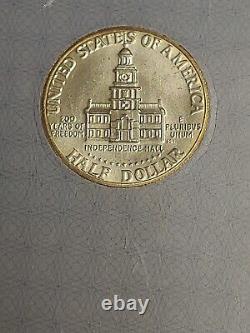 Coin is in a hard plastic case. Price is based from CoinSnap app. CoinSnap and case says coin is Mint State. Case says Mint State 64, but you be the judge and make an offer.
Case says it's authenticated by a company that no longer exists. We are not responsible for false or misleading claims. We use the information we're given to help you make the best decision.
We have nothing to hide. Ask for more pictures if you want to, we'll be happy to send them. Ask questions and we will answer to the best of our ability.

---